THE ONLY SUMMER MASTERCLASS IN ITALY

PIETRO SPAGNOLI
Il Belcanto: from Baroque, Mozart and Rossini up to Donizetti
26th-31th JULY 2019
The purpose of the Masterclass is to approach and develop the "Belcanto" style with particular attention to the most representative composers of this period, from the end of 1700 to the first mid of 1800, a period in which this style and vocal technique become the basics for the future development of the modern lyrical singing artist.
Active partecipants will have to present individual arias and ensemble pieces of their vocal repertoire (duets, trios, etc.) related to the Masterclass proposed subjects performed by heart. Upon specific requests, it will be possible to present pieces of different repertoire.
The Masterclass is open to a maximum of 10 active participants who will work daily with Maestro Spagnoli. Moreover, as there will be two accompanists, the students can repeat every day their repertoire with one of the pianist who is not working in the Masterclass.
A final concert is scheduled for July 31st at 6 pm in Villa Bernocchi as part of the "Premeno Classica" concert festival. Auditors are also welcome to attend the Masterclass.
Accompanists are Maestro Alessandro Di Adamo and Maestro Alberto Magagni.

Registration deadline: 10th July 2019

Students can stay at the Hotels in Premeno at the special rate or rent apartments to share, contact us for further informations.

For information write at accademiavillabernocchi@gmail.com or contact the number +39 329 9536520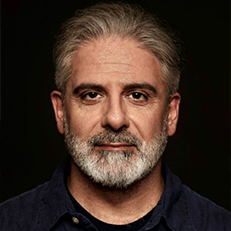 Since many years Pietro Spagnoli is appreciated as guest of many important theatres spread over the world, from the Staatsoper Vienna to the Met in New York, from London to Barcelona, Madrid to Aix-en-provence among others, owing his status as renowned and internationally requested performer to his interpretations of leading roles mostly in the repertory of Mozart, Rossini and Donizetti, like 'Figaro' in 'IL BARBIERE DI SIVIGLIA' (available on DVD), 'Figaro' and 'Conte Almaviva' in LE NOZZE DI FIGARO, the title role of DON GIOVANNI, 'Guglielmo' and 'Don Alfonso' in COSÌ FAN TUTTE, 'Dandini' and 'Don Magnifico' in LA CENERENTOLA, 'Belcore' and 'Dulcamara' in L'ELISIR D'AMORE, 'Sulpice' in LA FILLE DU REGIMENT, 'Malatesta' in DON PASQUALE, but recently also added successfully the title role in FALSTAFF to his repertory. ​ In summer 2016 he successfully returned after years to the Rossini Opera Festival being 'Prosdocimo' in a new production of 'Il Turco in Italia, and during 2016/2017 he then sang FALSTAFF at the Grand Theatre in Shanghai, 'Don Alfonso' in COSI FAN TUTTE at the Rome Opera House, made his debut at the New National Theatre in Tokyo as 'Conte Almaviva' in Mozart's LE NOZZE DI FIGARO and his role debut as 'Don Geronio' in IL TURCO IN ITALIA at the Oper Bergen in Norway, furthermore performed at the Vienna Staatsoper 'Belcore' in L'ELISIR D'AMORE' and 'Orbazzano' in TANCREDI at the Palau des Arts in Valencia, as well as to Santiago del Cile for 'Dulcamara' in LA CENERENTOLA. ​ He opened season 2017/2018 with another role debut, 'Don Profondo' in IL VIAGGIO A REIMS at the Liceu in Barcelona, was 'Don Alfonso' in COSI FAN TUTTE at the Bayerische Staatsoper in Munich before debuting at the Montréal Opera in Canada with LA CENERENTOLA and returning to the Staatsoper Vienna for 'Malatesata' in DON PASQUALE, then debuting at the Opera Zurich as 'Sulpice' in LA FILLE DU REGIMENT. ​ During 2018 he faces other new role debuts: 'Fra Melitone' in LA FORZA DEL DESTINO, debuting at the Opera in Las Palmas and subsequently performing it in a new production of the Semperoper Dresden; 'Don Bartolo' in IL BARBIERE DI SIVIGLIA at the Rossini Opera Festival, by the end of the year DON PASQUALE (debut - title role) at the Théatre La Monnaie in Bruxelles; besides that he is also be 'Dulcamara' in L'ELISIR D'AMORE at the Semperoper Dresden and 'Don Alfonso' in COSI FAN TUTTE in a new production of the Staatsoper Hamburg, as well as 'Orbazzano' in Rossini's TANCREDI at the Teatro Petruzzelli in Bari. ​ An anticipation on 2019: his debut as 'Sharpless'/MADAME BUTTERFLY at the Teatro Petruzzelli in Bari, a new production of 'IL TURCO IN ITALIA' at the Opernhaus Zuerich, his return to the Royal Opera House Covent Garden London for 'Sulpice'/LA FILLE DU REGIMENT, return to the Staatsoper Vienna for 'Don Magnifico'/LA CENERENTOLA…