The course is intended for instrumentalists interested in expanding their musical knowledge, to those who are preparing to study orchestra conducting after graduating in instrument (or in composition), to composers who want to learn the basics of conducting and to any other music student is interested in facing the approach with an orchestral score.

Registration deadline: 10th June 2019

Requirements for participating in the masterclass are attendance at course in Instrument or in Composition or Orchestra Conducting, completed or still in progress. The applications will be evaluated by the teacher to select a maximum of 10 participants, so as to ensure each student has a minimum of 25 minutes per day of individual practical lesson, in addition to the theoretical 3-hour collective lesson to be held every morning.
The students should send a curriculum with a copy of any diplomas or even only the self-certification of the studies carried out and / or in progress.

The lessons will take place according to the following schedule:

July 5-10:
from 10 a.m. to 1 p.m. collective theoretical lessons (score analysis and study of the conducting technique);
from 2 p.m. to 8 p.m. individual practical lessons with the collaboration of a piano duo.
11 July:
from 10 a.m to 1 p.m. collective theoretical lesson; from 2 p.m. to 8 p.m. individual practical lessons with the strings of the "JuniorlaVerdi Milano" Symphony Orchestra
12 July:
free morning or, maybe, rehearsals/lessons with the strings of the Junior Symphony Orchestra laVerdi Milano (to be established);
from 2 p.m. to 5 p.m. rehearsals/lessons with the strings of the Junior Milan Symphony Orchestra
6 p.m.: Lesson - Concert by the participants of the master class with the strings of the Junior Symphony Orchestra laVerdi Milano.

MUSICAL PROGRAM (FROM WHICH EACH STUDENT CAN CHOOSE AT THE MAXIMUM THREE COMPOSITIONS):
- Mozart: Divertimentos for strings K.136, K. 137 and K.138
- Mozart: Eine kleine Nachtmusik K.525
- Holst: St. Paul's Suite
- Bach: Aria on the 4th string
- Bartók: Romanian dances
- Mascagni (version for strings only): intermezzo of "Cavalleria Rusticana"
- Verdi: Prelude at the 1st act of "La Traviata"
- Johann and Joseph Strauss: "Pizzicato-Polka"
- Only with piano duo (that means: excluded from lesson-concert closing of the master class): Beethoven: Symphonies nn.1, 2 and 5

Students can stay at the Hotels in Premeno at the special rate of 43 € a day including breakfast and one meal or rent apartments to share, contact us for further informations.
- Hotel Moderno http://www.hotelmoderno.biz

- Hotel Vittoria http://www.hotelvittoriapremeno.it

- Hotel Villa Rosy http://www.hotelvillarosy.com

- Hotel Premeno http://www.premeno.com


Email: accademiavillabernocchi@gmail.com
Mobile: +39 329 9536520
Attendance fee 400,00 €

To apply the course please send 50,00 € (non refundable) in one of the following ways:
1) Bank tansfer payable to Pro Loco di Premeno, Banca Popolare di Intra, Sede di Intra,
P.zza Aldo Moro 8, VB 28921, Intra, IBAN IT03 W 03069 22410 1000 0000 6333 causale "Contributo Accademia Musicale estiva 2019".
2) Postal Order payable to Pro Loco di Premeno, Via Marsaglia, Premeno, 28818 VB,
made payable "Contributo Accademia Musicale estiva 2019".

The remaining part of the attendance fee will be paid the first day of the masterclass.

To subscribe send an email to this address: accademiavillabernocchi@gmail.com
with the payment receipt and write:
- Subject: "CONDUCT COURSE 2019"
- Name, Surname, pieces that you want to work on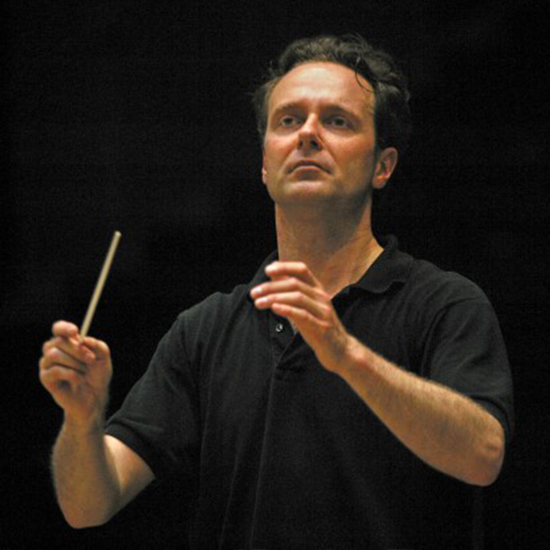 Massimiliano Caldi (Milano 1967), with a big international experience in the fields of symphonic music, opera, operetta and ballet, an attention on contemporary music and on the revival of the 19th century opera, stands out for his high professional preparation and for his bright and linear directorial style. Winner of the first prize at "G.Fitelberg" International Competition (1999), Caldi is Principal Conductor of the "A.Malawski" Podkarpacka Philharmonic of Rzeszów and First Guest Conductor of the Polish Baltic "F.Chopin" Philharmonic of Gdansk (Danzig). He had been President of the Jury of the International Piano Competition Massarosa - IX edition (2018), teacher of the Florence Conducting Masterclass (2015-2017), Principal Conductor and Artistic Consultant of "St. Moniuszko" Koszalin Philharmonic (2014-2017), Artistic Director of Silesian Chamber Orchestra (Katowice, 2006-2010) and Principal Conductor of "Milano Classica" Chamber Orchestra (1998-2009). In the last ten years he took tournées in Israel, Oman, U.S.A., Chile, Brasil, Germany, Austria, Russia and Turkey. Last year, in opera field, he conducted the prologue from Mefistofele by Boito (Gdansk June 2018) Cavalleria Rusticana by Mascagni in a semi-scenic version (Rzeszow June 2018) and Bastiano e Bastiana by Mozart (Oliwa August 2018). In symphonic field he came back in St. Petersburg with the Philharmonic Orchestra (April 2018) and on the podium of Orchestra I Pomeriggi Musicali (May 2018) and Orchestra Sinfonica Siciliana (September 2018). He also conducted Rossini's Petite Messe Solennelle in Warsaw (September and October 2018). In Poland he had been invited by International Festivals and he appears regularly on the podium of the most important Philharmonic and symphonic orchestras like, for example, Sinfonia Varsovia, Warsaw Polish Radio Symphonic Orchestra and the "Sinfonia Iuventus" Orchestra at the hall of the National Philharmonic in Warsaw and at Studio Lutoslawski S-1, the Szymanowski Philharmonic Orchestra of Krakow, the Beethoven Academy Orchestra of Krakow and the Philharmonics of Lodz, Bydgoszcz, Torun, Olsztyn... and others. Caldi has recorded for Acte Préalable, the CD Raul Koczalski - Piano concertos (January 2018) and for Sony Classical, the CD Mario Castelnuovo-Tedesco, Gian Francesco Malipiero, Riccardo Malipiero Cello concertos (April 2018). Massimiliano Caldi, the only Italian, won the Gazzetta Italia Prize - 2018 edition for having distinguished in the promotion of Italian music in Poland and the Polish one in Italy.